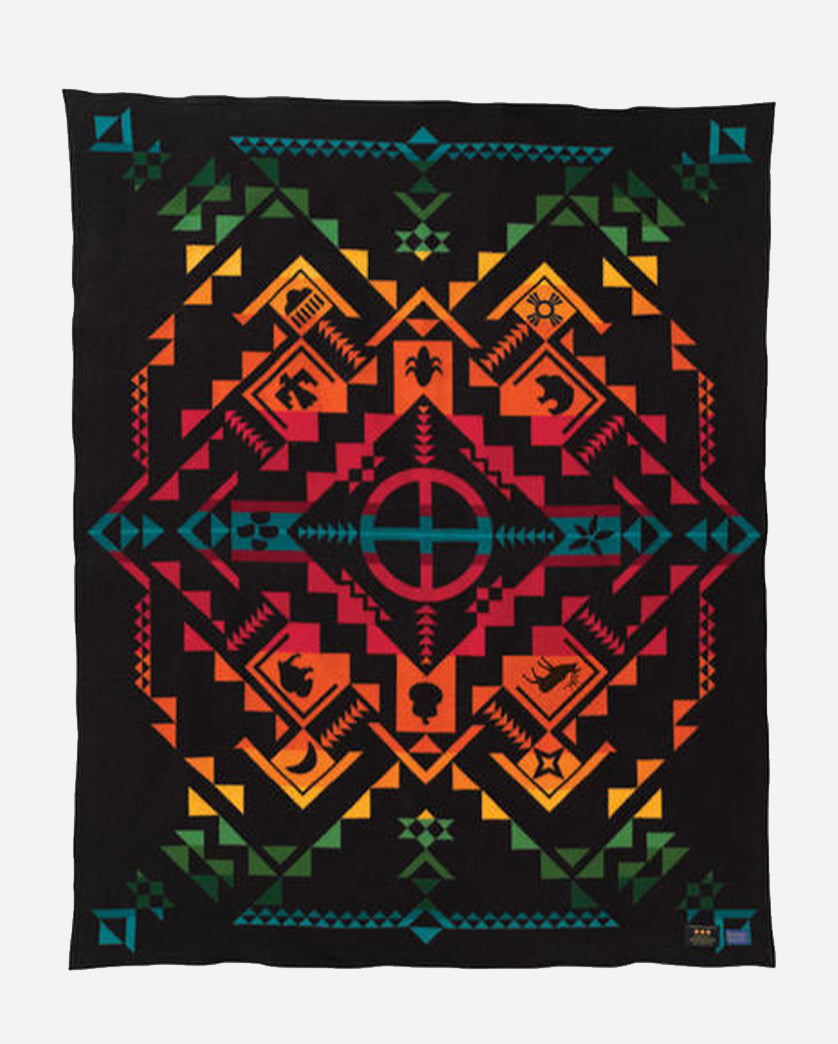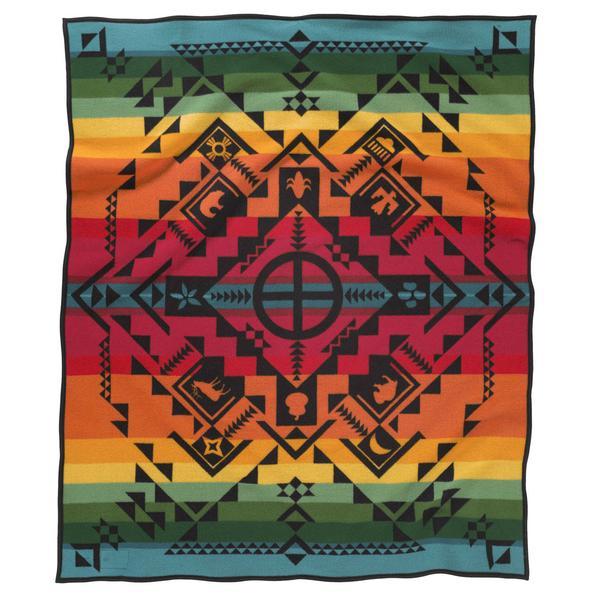 Legendary Collection Jacq Robe
Shared Spirits
Thank you for signing up for notifications.
We will email you the moment this item is back in stock.
The email address you entered is invalid
Reversible
64" x 80" (163 x 203 cm)
Napped, felt bound
82% pure virgin wool/18% cotton
Dry clean
Made in the USA
This design celebrates the commonalities of all Indigenous tribes. The sun, moon, stars and rain clouds represent an honoured relationship with the spiritual world of the cosmos. Reverence for the natural world is represented by both flora (corn, squash, beans and tobacco) and fauna buffalo, elk, bear and eagle). The dynamic central image is a sacred circle filled with a cross, a universal symbol of the origin of humankind and the four directions that guide us on our journey through life.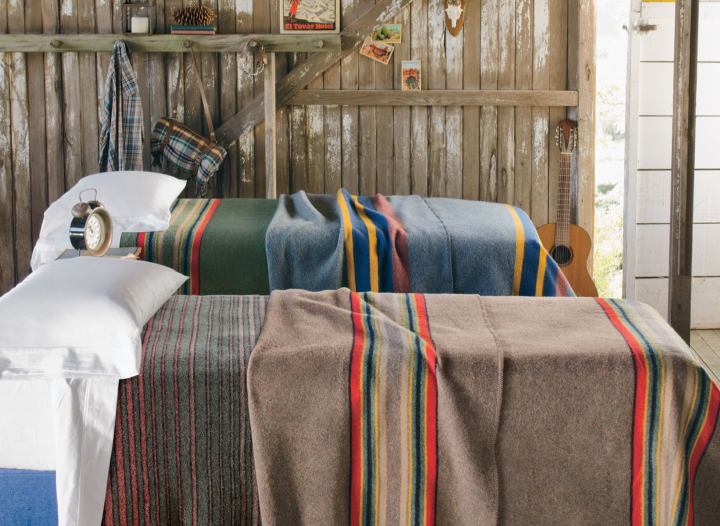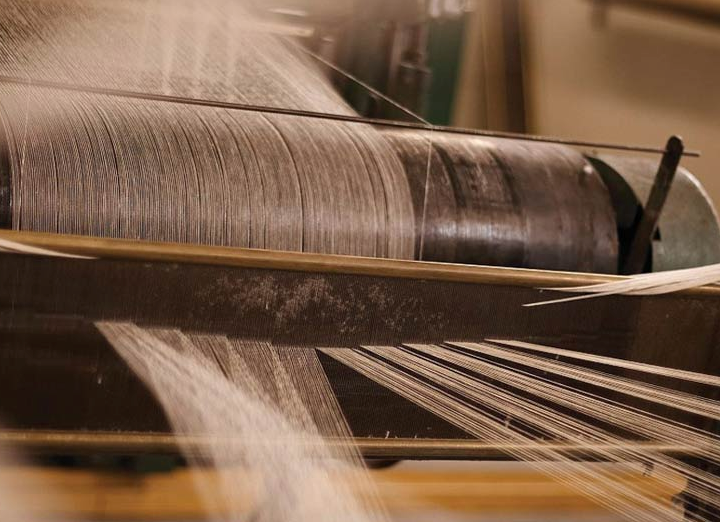 PENDLETON WOOL
From farms and families we've worked with for generations.
Pendleton raw wool is processed before it is made into fabric, which is then constructed and woven into home and fashion products, as well as apparel and accessories for men and women. Our direct relationships with sheep farmers, and vertical manufacturing gives Pendleton the advantage of monitoring every step of the production process to maintain quality and value throughout at each stage of production.
MAKING A PENDELTON
Pendleton is founded on an intimate knowledge of the wool business – from fiber to fabric. Whether it's a wool garment, wool fabric, or a wool blanket, Pendleton offers over 100 years of expertise, imagination and dedication to quality. As a world-leading, vertically integrated wool manufacturer, Pendleton uses sophisticated information systems to ensure a balanced flow of raw materials through production and on to finished products available at top retailers across the globe.