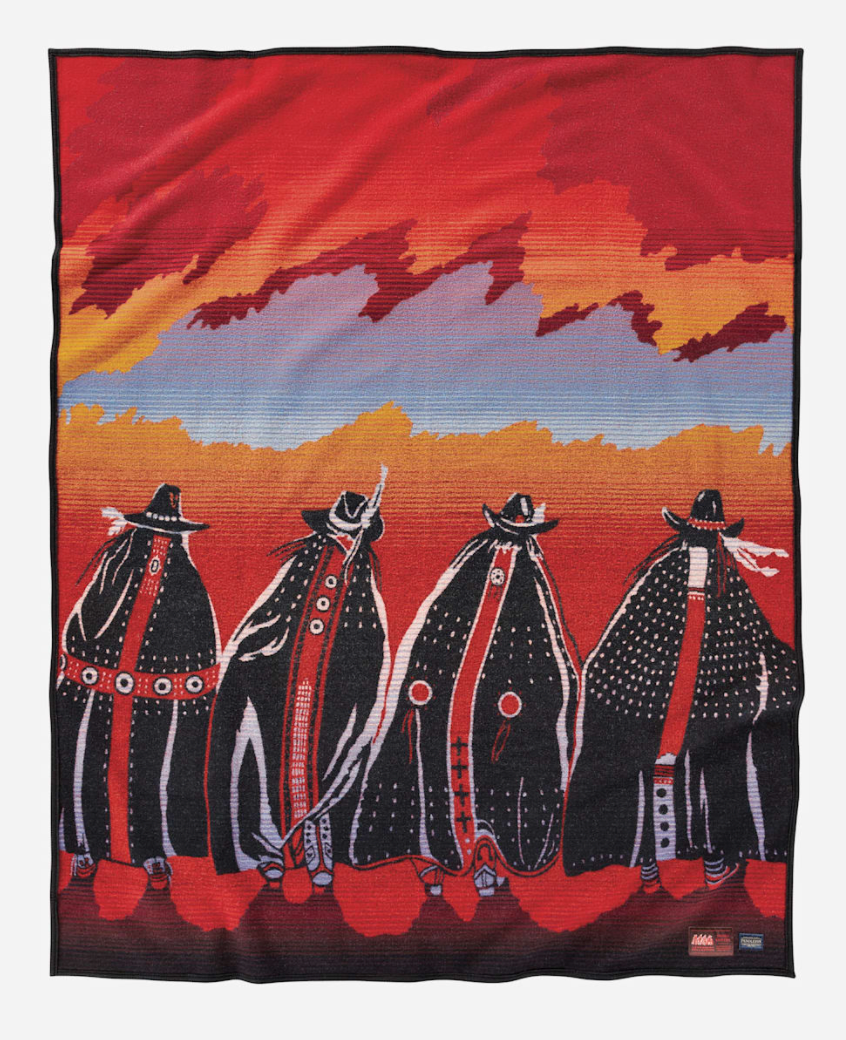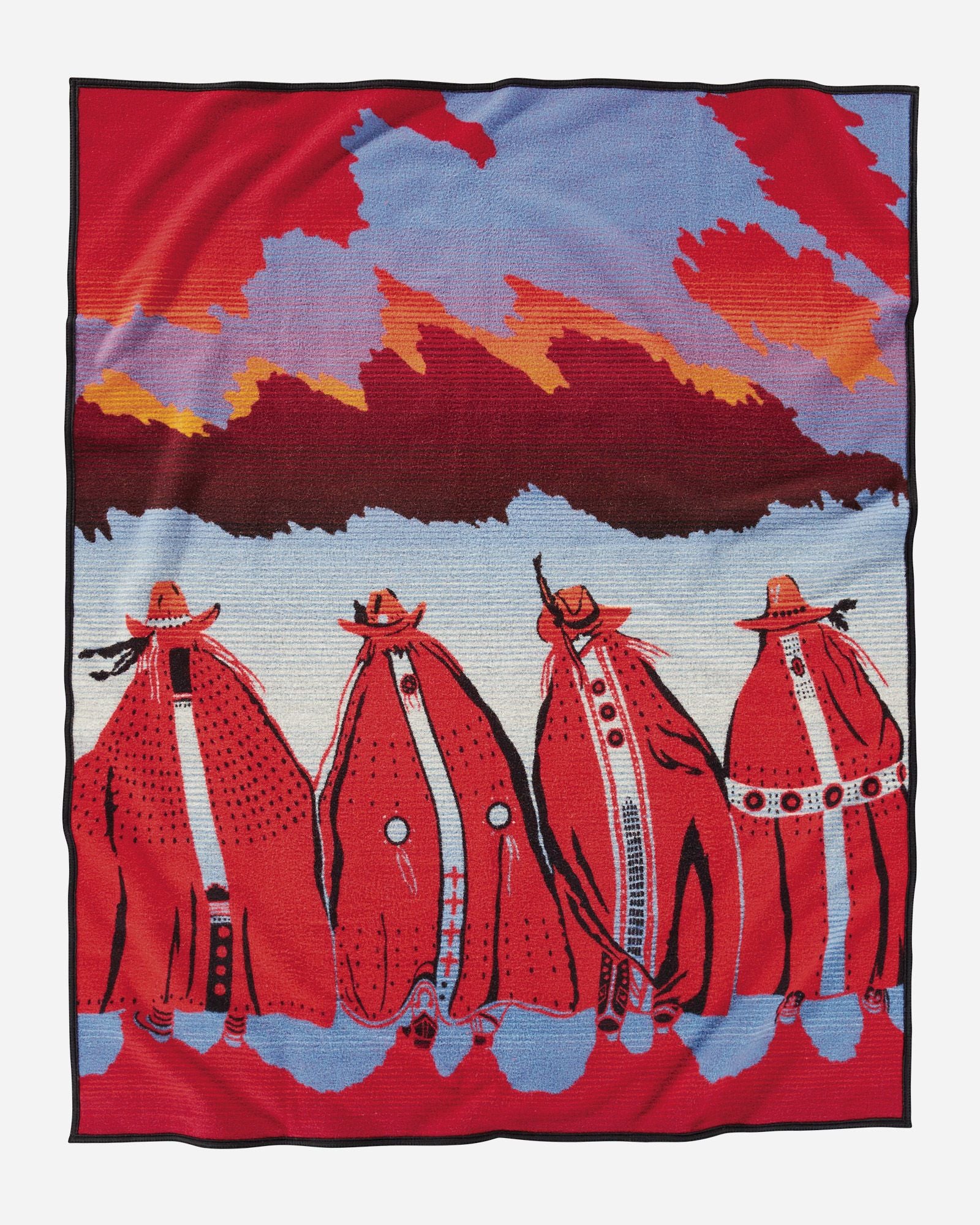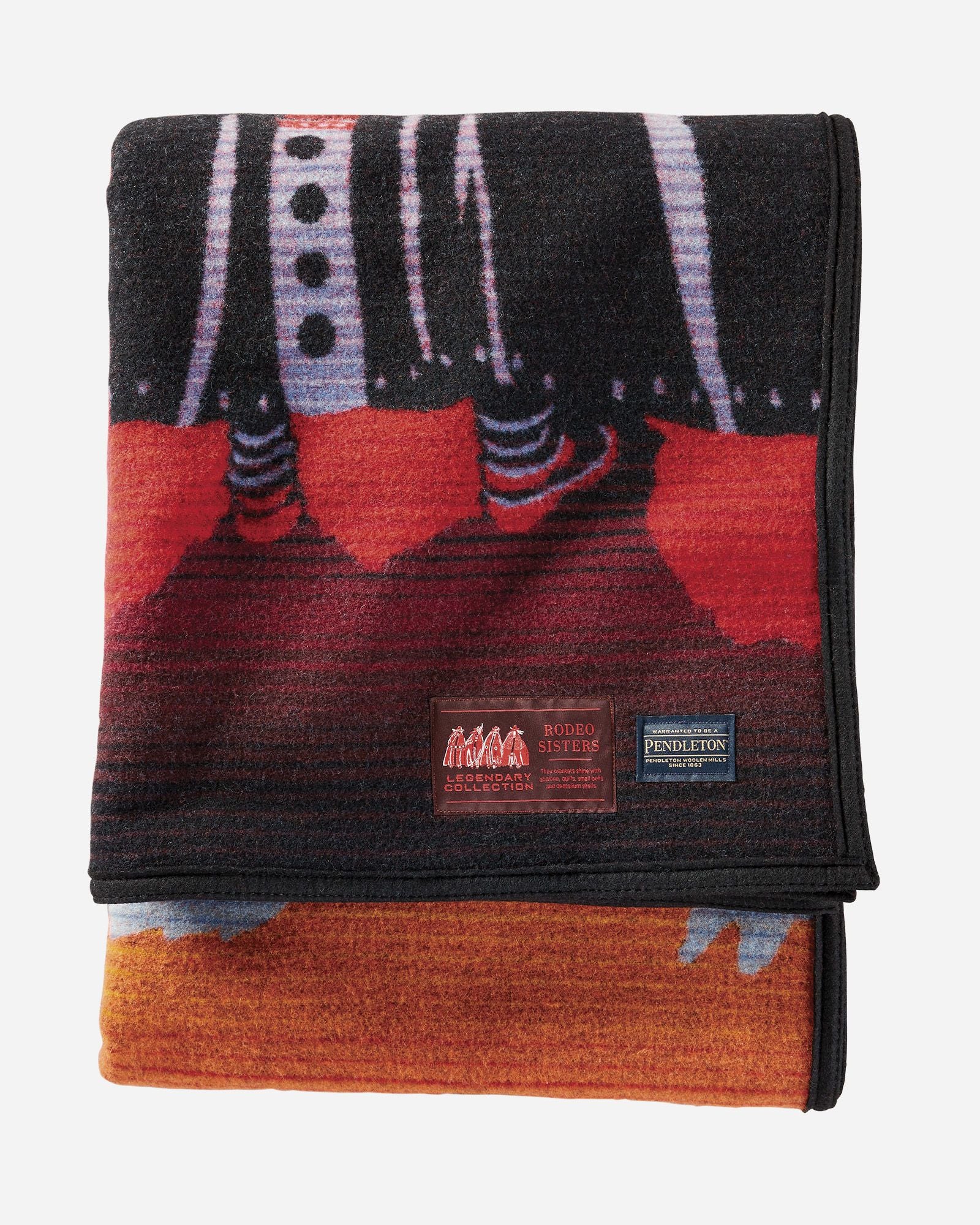 Legendary Collection Jacq Robe
Rodeo Sisters
Thank you for signing up for notifications.
We will email you the moment this item is back in stock.
The email address you entered is invalid
64" x 80" (163 x 203 cm)
Napped
Felt bound
Pure virgin wool/cotton
Fabric woven in our American mills
Dry clean
Made in USA
Four women draped in blankets are silhouetted against a brilliant sunset, in a colorful design by late artist and activist Apolonia Susana Santos. Atop their heads are Western-style hats; on their feet they wear moccasins and tooled boots. This USA-made blanket is presented in a robe (twin) size—perfect as a wall hanging or draped over a sofa. Reverses for two dramatically different looks. Part of our Legendary Collection, this design honors stories and symbols of Native American cultures. Each year a new collector's blanket is added to the series.
About the artist: Susana Santos (1954-2006) was a painter, serigrapher, sculptor, writer and activist of Tygh/Yakima ancestry. Her use of rich colors, textures and natural materials created vibrant landscapes that illuminated historic and contemporary Indigenous life. Susana's art shows, writings, public speaking and theater-style marches encouraged Native youth to always "Remember who you are."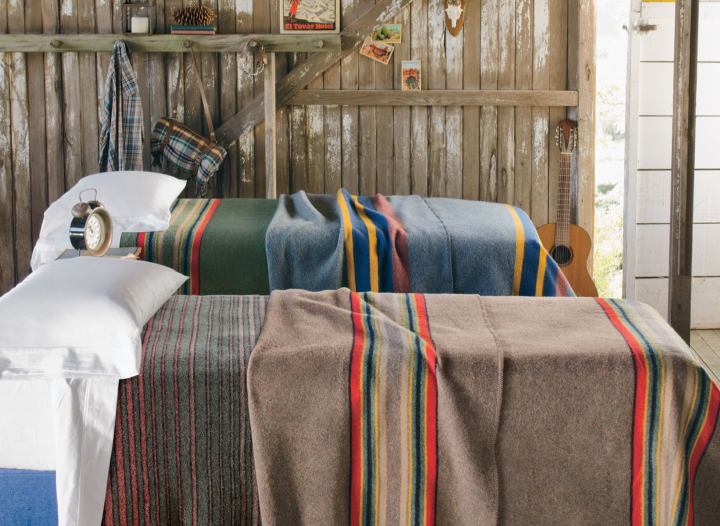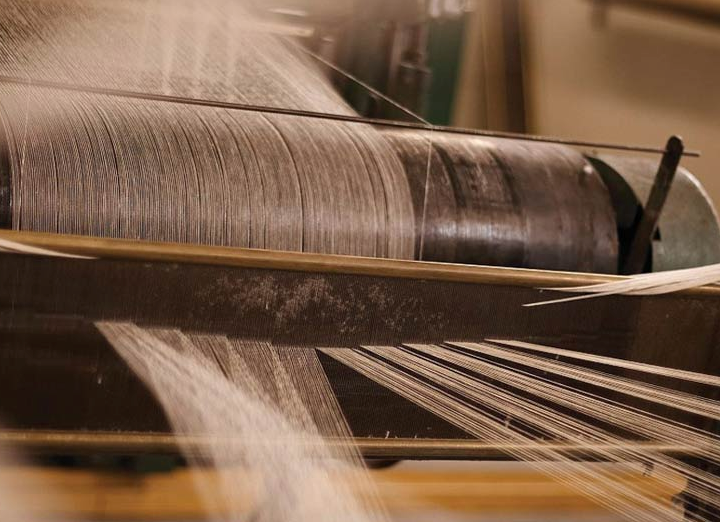 PENDLETON WOOL
From farms and families we've worked with for generations.
Pendleton raw wool is processed before it is made into fabric, which is then constructed and woven into home and fashion products, as well as apparel and accessories for men and women. Our direct relationships with sheep farmers, and vertical manufacturing gives Pendleton the advantage of monitoring every step of the production process to maintain quality and value throughout at each stage of production.
MAKING A PENDELTON
Pendleton is founded on an intimate knowledge of the wool business – from fiber to fabric. Whether it's a wool garment, wool fabric, or a wool blanket, Pendleton offers over 100 years of expertise, imagination and dedication to quality. As a world-leading, vertically integrated wool manufacturer, Pendleton uses sophisticated information systems to ensure a balanced flow of raw materials through production and on to finished products available at top retailers across the globe.