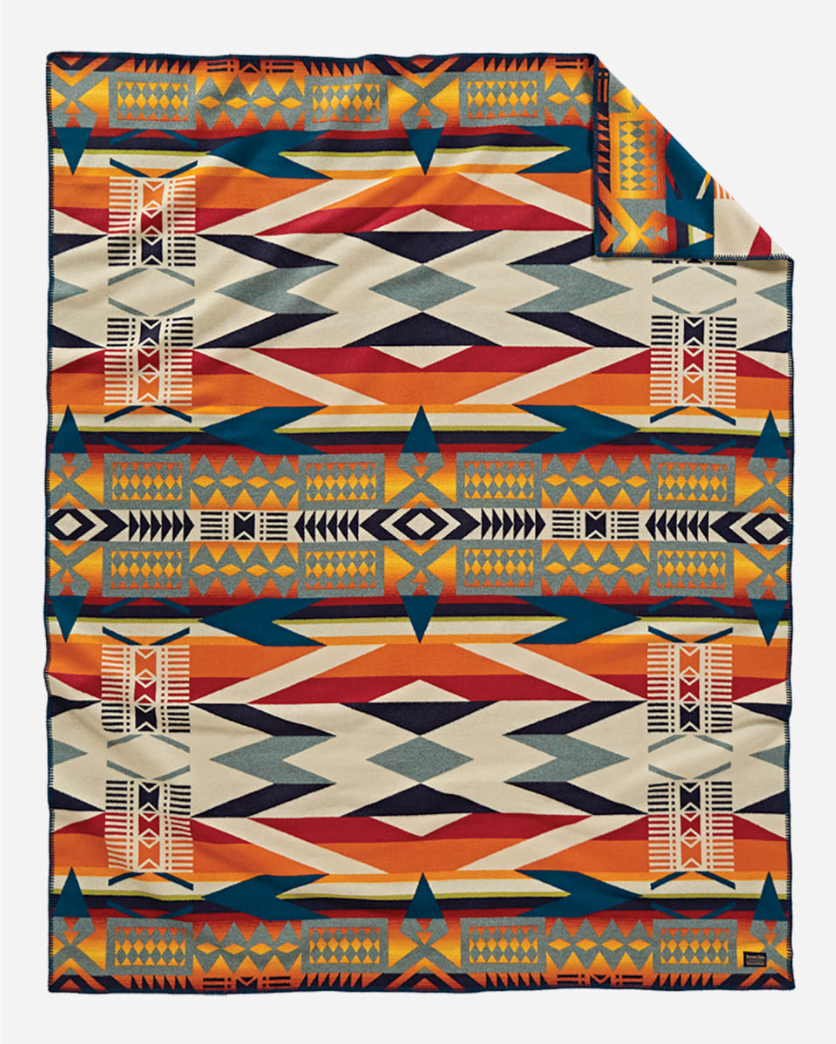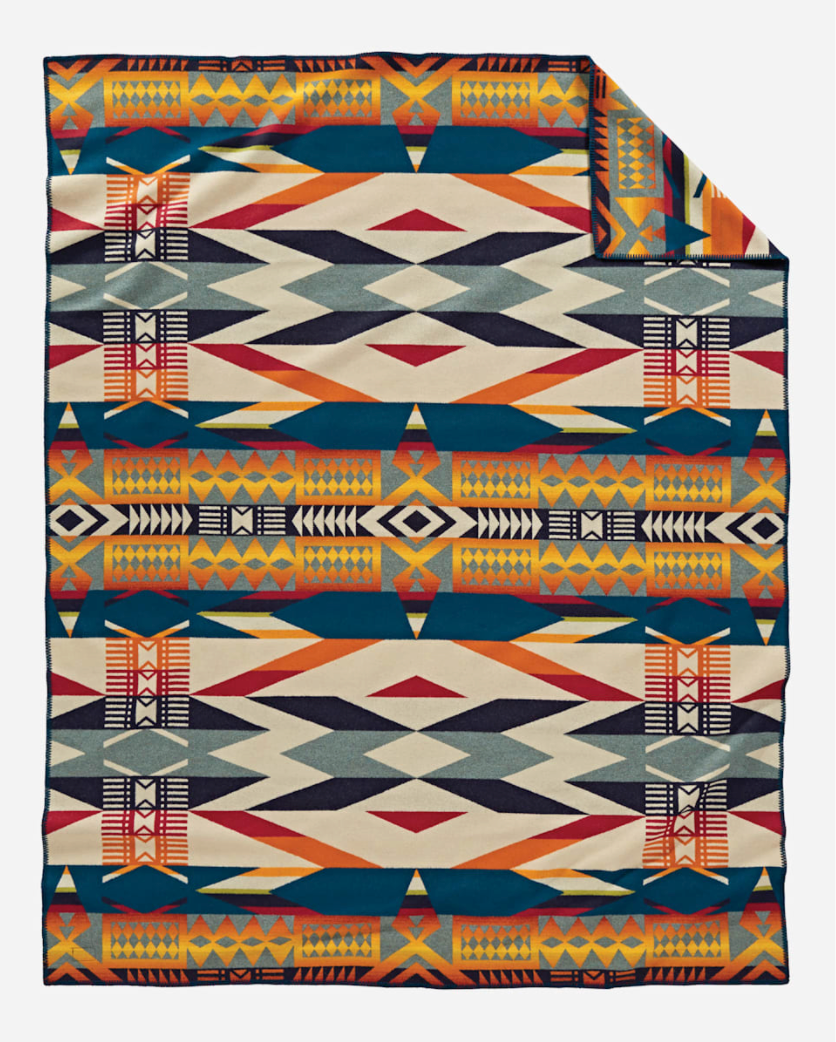 Jacquard Unnapped Robe
Fire Legend Sunset
Thank you for signing up for notifications.
We will email you the moment this item is back in stock.
The email address you entered is invalid
64" x 80" (163 x 203 cm)
Unnapped; whipstitch trim
Pure virgin wool/cotton
Fabric woven in our American mills
Dry clean
Made in USA
A made-in-America wool blanket in a dazzling geo pattern. It's based on a Native American legend that says a hero disguised himself as a rabbit to capture fire for his people, a victory honored in this vivid design. Reverses to pattern's opposite.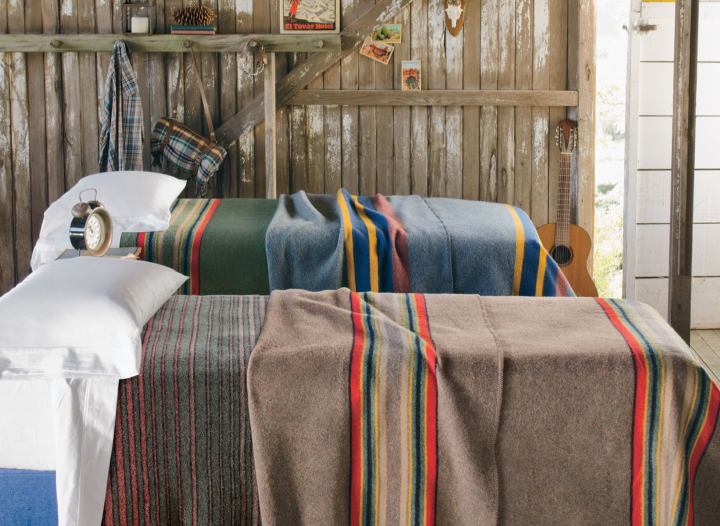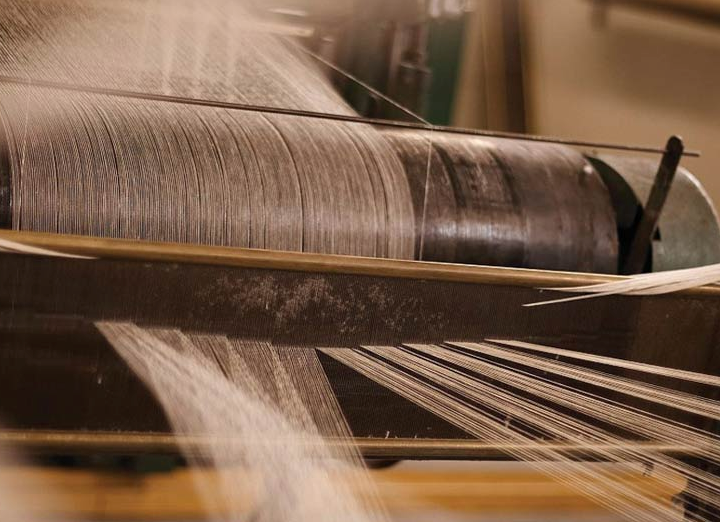 PENDLETON WOOL
From farms and families we've worked with for generations.
Pendleton raw wool is processed before it is made into fabric, which is then constructed and woven into home and fashion products, as well as apparel and accessories for men and women. Our direct relationships with sheep farmers, and vertical manufacturing gives Pendleton the advantage of monitoring every step of the production process to maintain quality and value throughout at each stage of production.
MAKING A PENDELTON
Pendleton is founded on an intimate knowledge of the wool business – from fiber to fabric. Whether it's a wool garment, wool fabric, or a wool blanket, Pendleton offers over 100 years of expertise, imagination and dedication to quality. As a world-leading, vertically integrated wool manufacturer, Pendleton uses sophisticated information systems to ensure a balanced flow of raw materials through production and on to finished products available at top retailers across the globe.