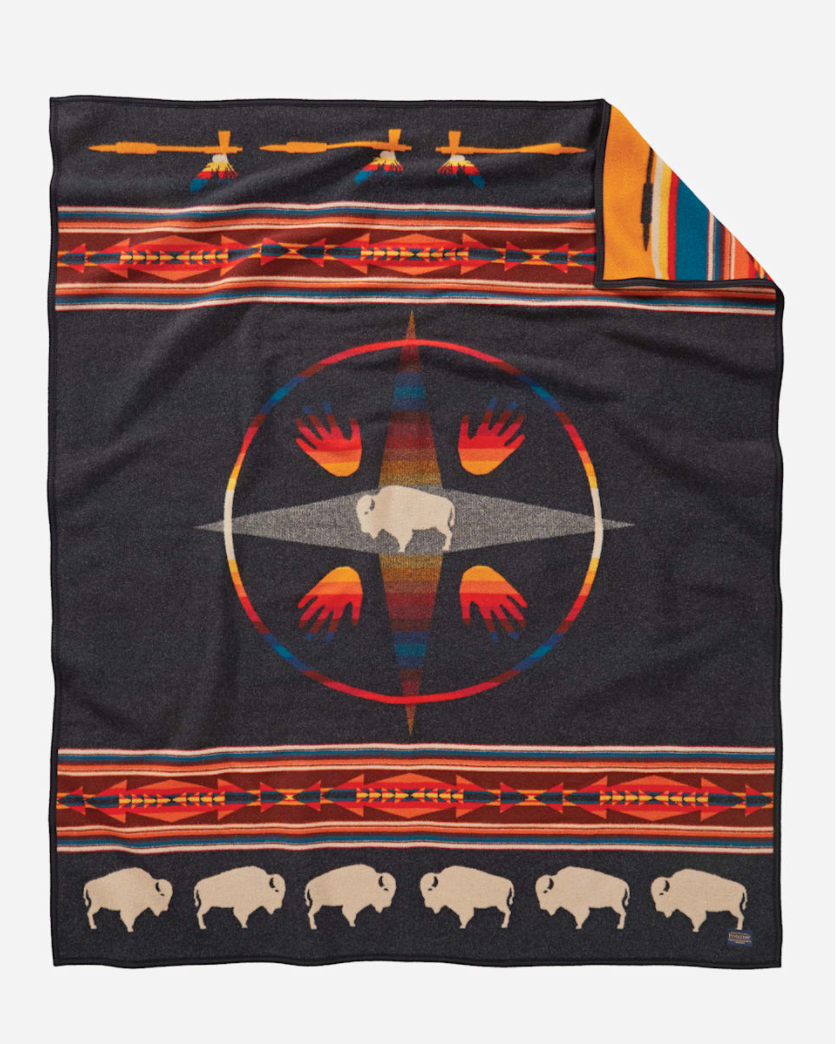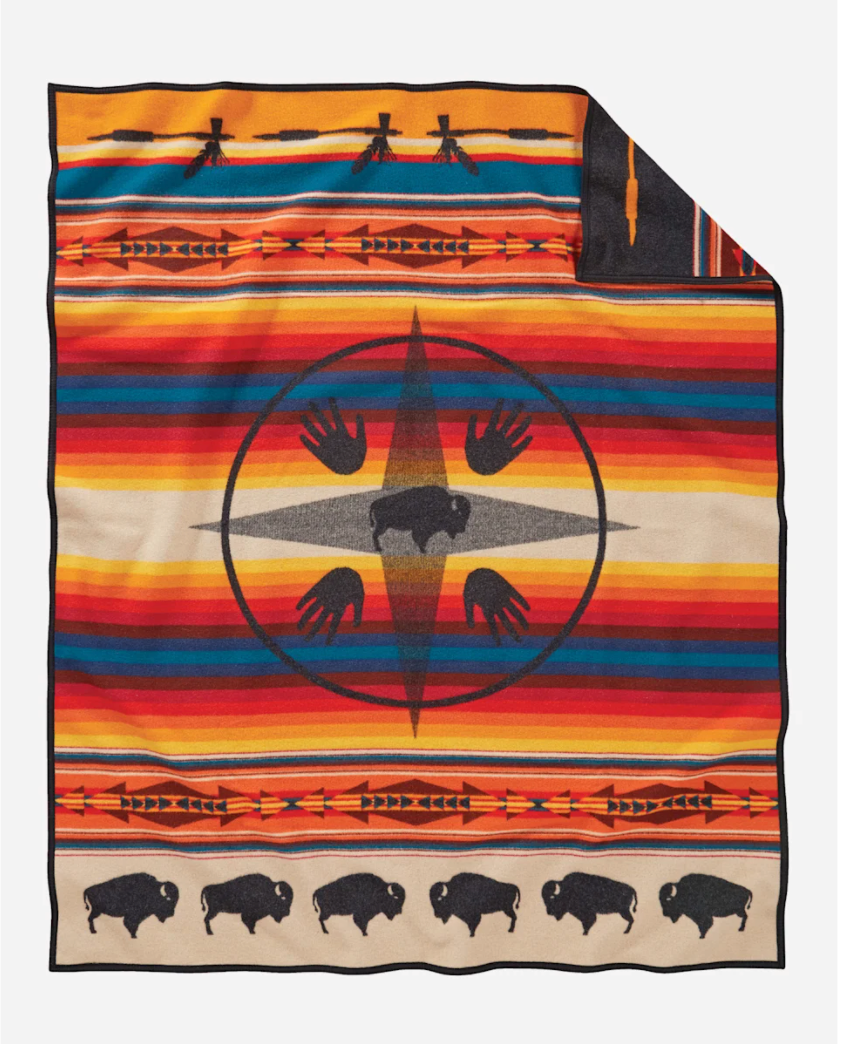 Jacquard Napped Robe
Big Medicine Oxford
Thank you for signing up for notifications.
We will email you the moment this item is back in stock.
The email address you entered is invalid
The rare white bison occurs only once in every 10 million births. In 1933, a white buffalo was born in the wild on Montana's Flathead Indian Reservation and was called "Big Medicine" to reflect his sacred power. Many Native American tribes consider the return of the White Buffalo the fulfillment of an ancient prophecy and the beginning of a new era for the peoples and Mother Earth. Tradition spoke of the coming of a herd of pure White Buffalo. The seven bison on this blanket represent the seven directions: North, South, East, West, Above, Below and Within. Together they symbolize wholeness for mankind and the earth. Prayer pipes signify mankind's communication with the Creator. In the center of the blanket, within the circle of life, are four hands representing the diverse peoples of the world and a new beginning. Shades of brown and green reflect the natural beauty of Mother Earth.
64" x 80" ( 163 x 203 cm)
Napped, felt-bound
Pure virgin wool/cotton
Dry clean
Made in USA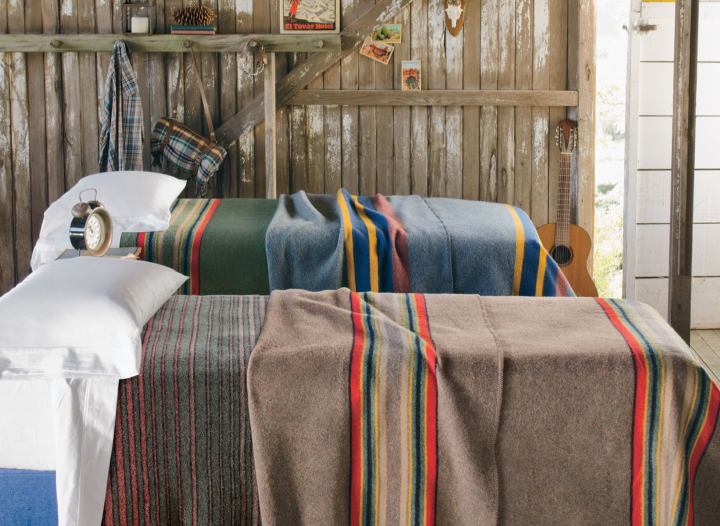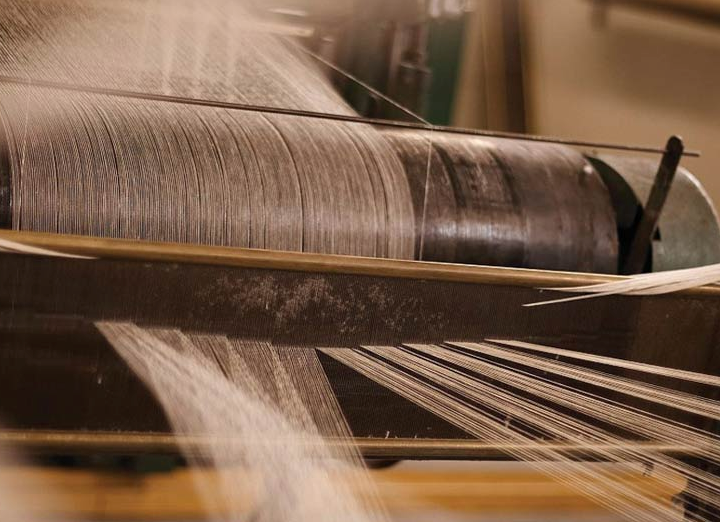 PENDLETON WOOL
From farms and families we've worked with for generations.
Pendleton raw wool is processed before it is made into fabric, which is then constructed and woven into home and fashion products, as well as apparel and accessories for men and women. Our direct relationships with sheep farmers, and vertical manufacturing gives Pendleton the advantage of monitoring every step of the production process to maintain quality and value throughout at each stage of production.
MAKING A PENDELTON
Pendleton is founded on an intimate knowledge of the wool business – from fiber to fabric. Whether it's a wool garment, wool fabric, or a wool blanket, Pendleton offers over 100 years of expertise, imagination and dedication to quality. As a world-leading, vertically integrated wool manufacturer, Pendleton uses sophisticated information systems to ensure a balanced flow of raw materials through production and on to finished products available at top retailers across the globe.