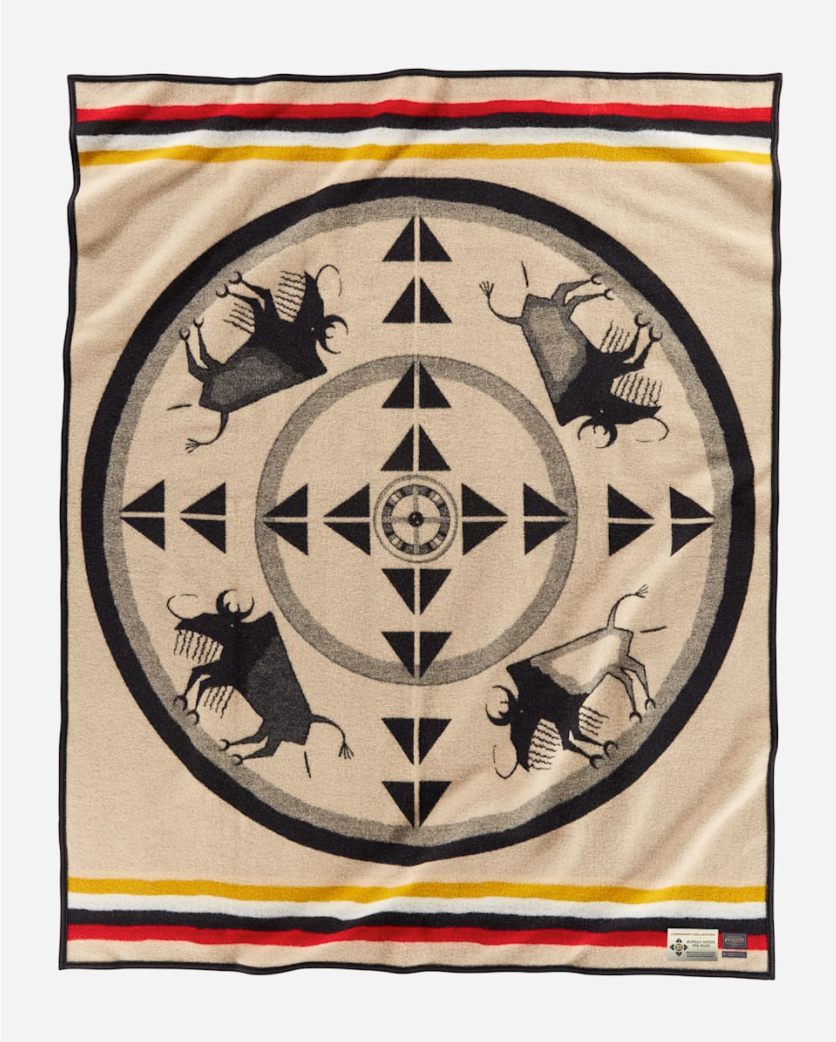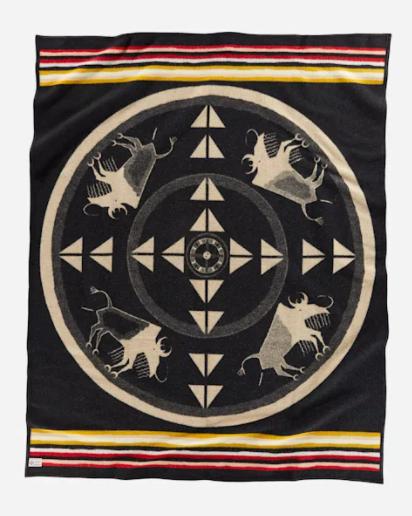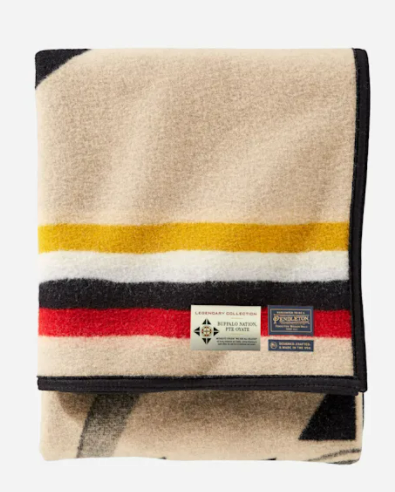 Legendary Collection Jacq Robe
Buffalo Nation
Thank you for signing up for notifications.
We will email you the moment this item is back in stock.
The email address you entered is invalid
Four buffalo in Red, Yellow, White and Black gather around a medicine wheel, pointing in the sacred Four Directions. The Lakota people depended on Pte, the bison, for food, clothing and shelter, and honored them as "The Buffalo People." In this design, artist Jim Yellowhawk embraces Mitakuye Oyasin ("We are all related"), a Lakota belief that all living creatures are family, and can live in harmony and peace.
Part of our Legendary Collection, this design honors stories and symbols of Native American cultures. Each year a new collector's blanket is added to the series.
Comes with a Legendary Collection label
64" x 80"
Napped; fabric is combed for softer, thicker feel
Felt binding
Pure virgin wool/cotton
Fabric woven in our American mills
Dry clean
Made in USA
About the artist: Jim Yellowhawk is an enrolled member of the Itazipco Band of the Cheyenne River Sioux Tribe, with Onodoga/Iroquois heritage through his mother. He graduated from Marion College, Indiana and also studied at Columbus School of Art and Design in Ohio. His work encompasses many different media, including dance. "Traditional spirituality is woven into my daily life, work, practices and way of being," he says.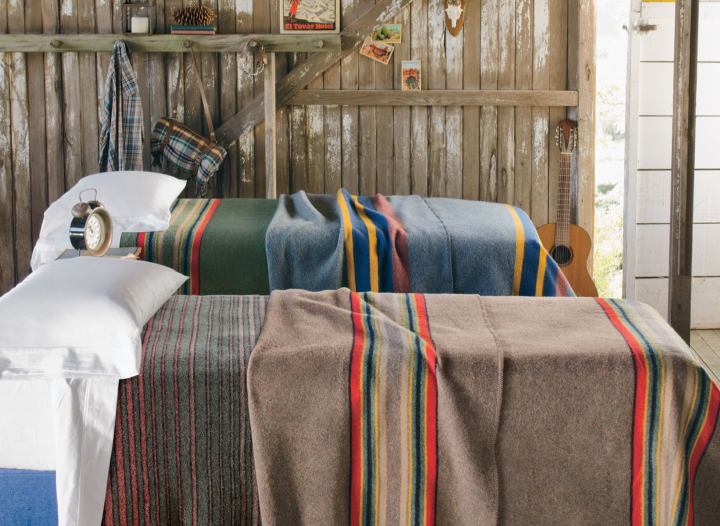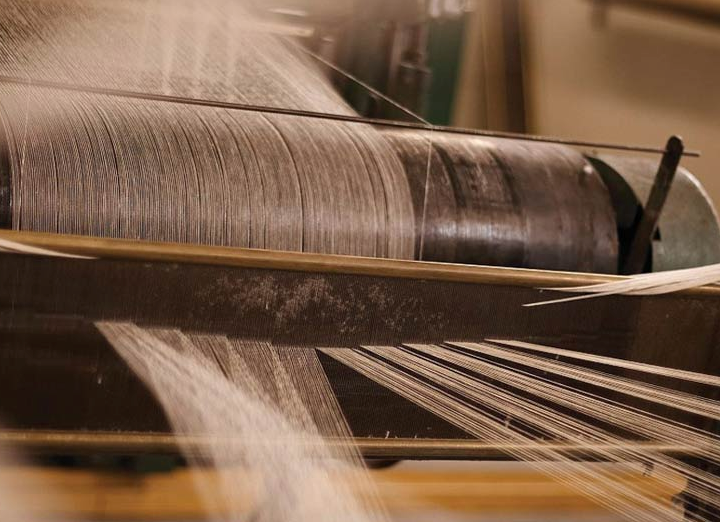 PENDLETON WOOL
From farms and families we've worked with for generations.
Pendleton raw wool is processed before it is made into fabric, which is then constructed and woven into home and fashion products, as well as apparel and accessories for men and women. Our direct relationships with sheep farmers, and vertical manufacturing gives Pendleton the advantage of monitoring every step of the production process to maintain quality and value throughout at each stage of production.
MAKING A PENDELTON
Pendleton is founded on an intimate knowledge of the wool business – from fiber to fabric. Whether it's a wool garment, wool fabric, or a wool blanket, Pendleton offers over 100 years of expertise, imagination and dedication to quality. As a world-leading, vertically integrated wool manufacturer, Pendleton uses sophisticated information systems to ensure a balanced flow of raw materials through production and on to finished products available at top retailers across the globe.